Portable Speaker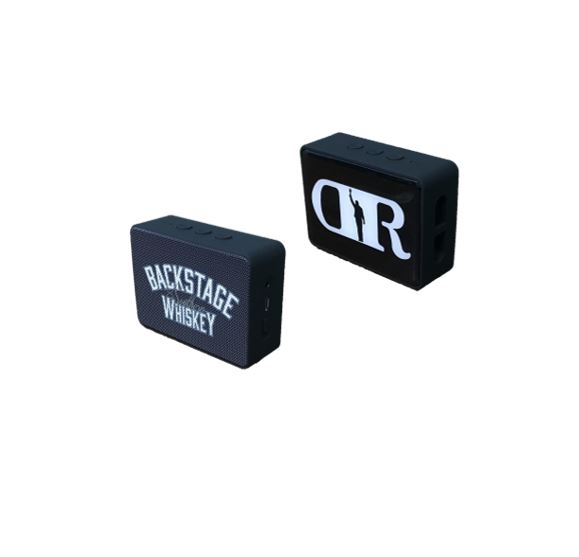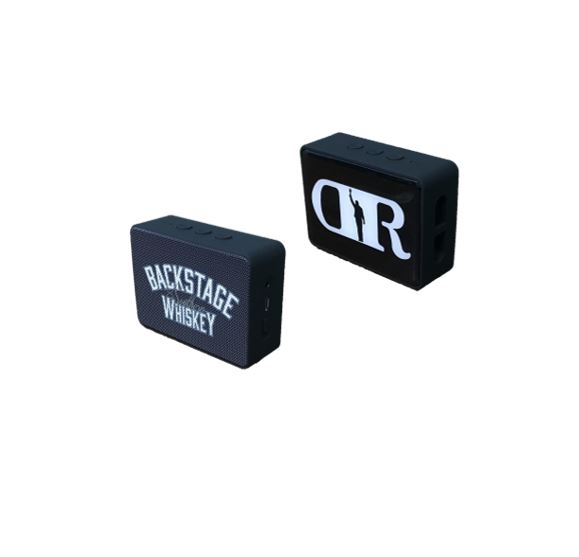 Portable Speaker
This lightweight, portable wireless speaker is perfect for all your Whiskey drinkin' occasions! This speaker comes with a looping strap to attach your speaker to a backpack or bike. It also has a built-in microphone to make easy phone calls!
Front: Backstage Southern Whiskey logo
Back: Darius Rucker logo - you can stick this side to any solid surface! Stick it on your car at a tailgate or on a window outside your house!
Dimensions: W 2.6 x H 1.3 x L 3.7 in
Weight: 0.3 lbs
Wireless Connection Distance: 30 ft.
Battery Charge Time: 2.5 hours
Playback Time: 4-5 hours